The first dress rehearsal and
The last Saturday before the play.
Made for a VERY VERY long day of practice practice practice. There were gone from about 10 to 7 pm with a 2 hour break in the middle.....yuck.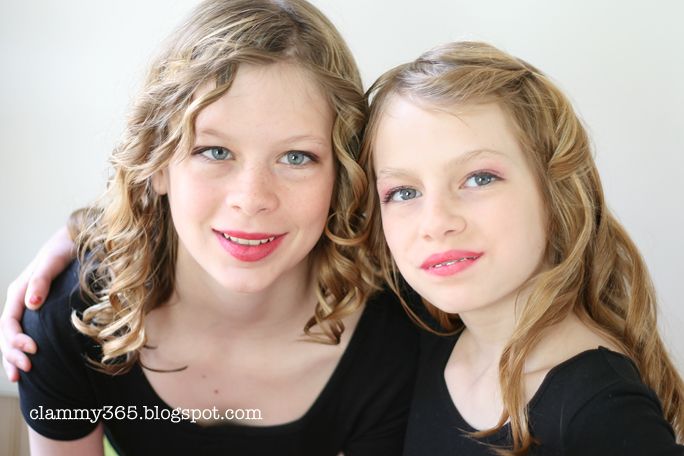 My girls never came out and said it, but I am Thankful that I could tell that they both felt very pretty being all dolled up.