I let go of her hand so I could grab my keys and the second I let go of her she was off....

.....down the steep road we were parked on.

You would think that I would have learned by now that toddlers and hills don't mix....they just can't control their tiny legs or their speed.

I took off running after her.

My hand was stretch out. It brushed her coat and...

Well, she biffed it.

And has the road rash to show for it. =(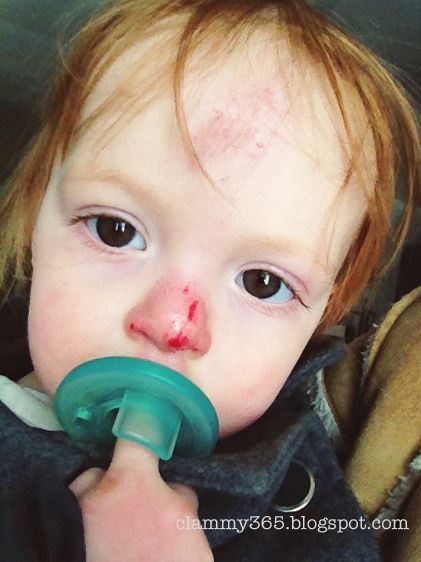 I am grateful she didn't cry for long and that it wasn't worse.