Weston has been wanting to build a snow cave ALL winter.....so after this storm hit he got the girls excited to help him make one.
I was so so nervous that it would collapse on one of them!! (which thankfully it didn't)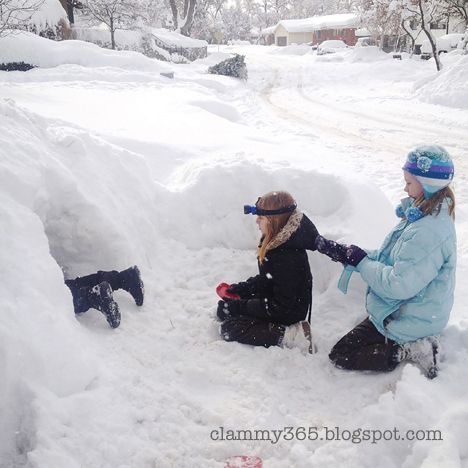 I am thankful that I am actually loving the way the whole neighborhood is coated in white fluffy stuff.
This snow has been SO light and fluffy.