She's had these braces for a month or two now but I thought that I should finally post a picture of her.
I think they make her look so grown up.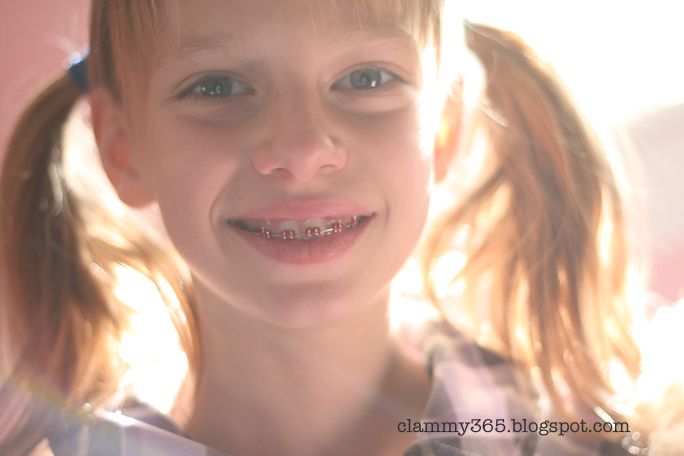 I am thankful for her imagination.
She purposely chose red at her last appointment so it would coordinate with her halloween costume. lol!