Today was the mud run!
The kids were excited.
Baby RB almost didn't run it (cause she ran the 5k before it) but I am grateful that she did cause this year was the last year she could do it.
And NO one face planted it this year like
last year
. =)
Even little Ponyo got to participate.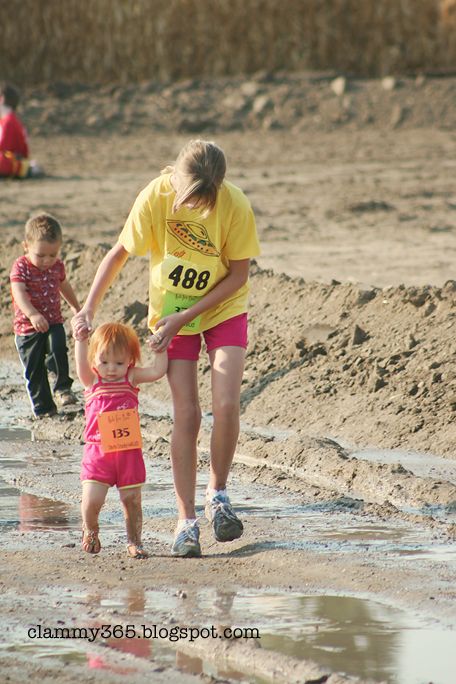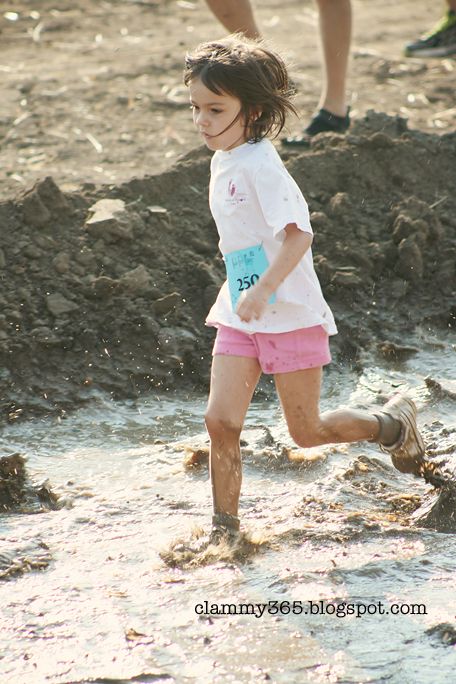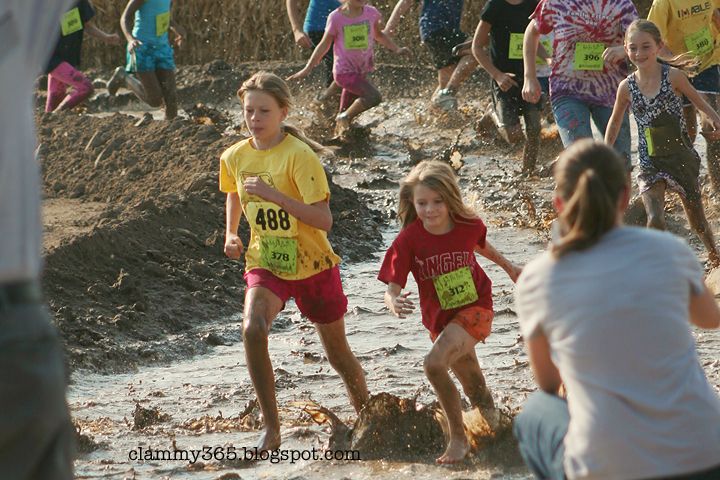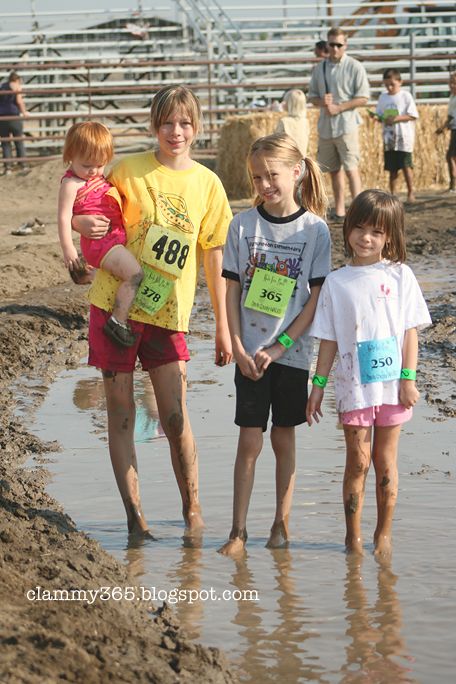 And since they didn't think that they got muddy enough the first time around after the race they decided to run it again!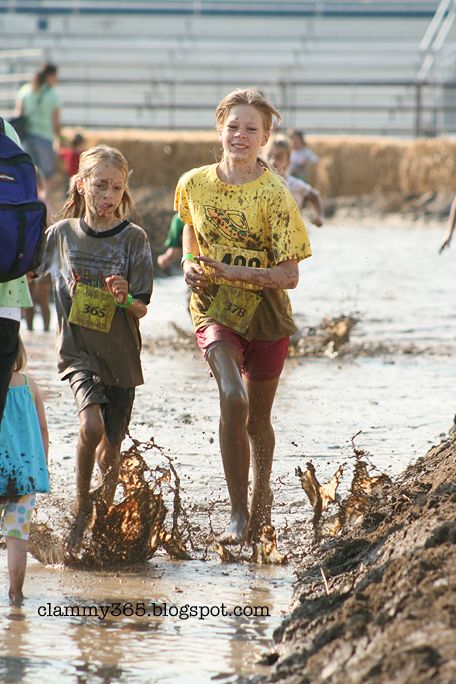 Then they helped each other get hosed off after.