So yesterday we headed to Park City for the weekend.
We were all excited for a nice 'mini' vacation.
The place we were staying at was really nice and had a couple of bedrooms and a kitchen.
........
....but last night Little A woke up throwing up all over herself. =(
Poor girl.
Just like Baby Ponyo (who still is not 100% better (she's not throwing up but she's still not eating well and or feeling like herself).....she felt miserable.
She was having a hard time making it to the bathroom in time so I just kept her in the bathroom that was joined to the room I was staying in.


Poor girl had it coming out of both ends at the same time every time.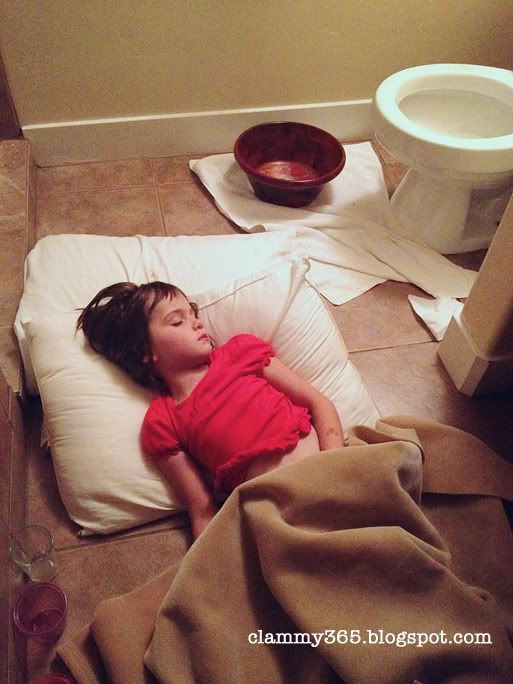 I searched everywhere in the place where we were staying for any kind of cleaning supplies...they had everything else you could think of but nothing for cleaning up a mess. It was making me crazy because I was paranoid that everyone else was gonna get sick while we were there. aaah!

But I made do with hot water and the little tiny bottle of dish soap I found (we could have gone to the store and got some cleaning supplies, but my hubby was at a meeting). I'm just gonna have to quarintine her to the bathroom to reduce the risk of the others catching it.

But I am VERY Grateful that there was a washing machine and dryer in our room!!