Today was the 6th grade Medieval Festival.
The kids needed to dress-up for it and I had nothing that would fit my oldest princess.
So I was thankful that I found a pattern at home that would work.....and that the fabric was all on sale. =)
So here is my little princess all ready for the feast. She was so excited and you could tell that she felt so pretty all dressed up.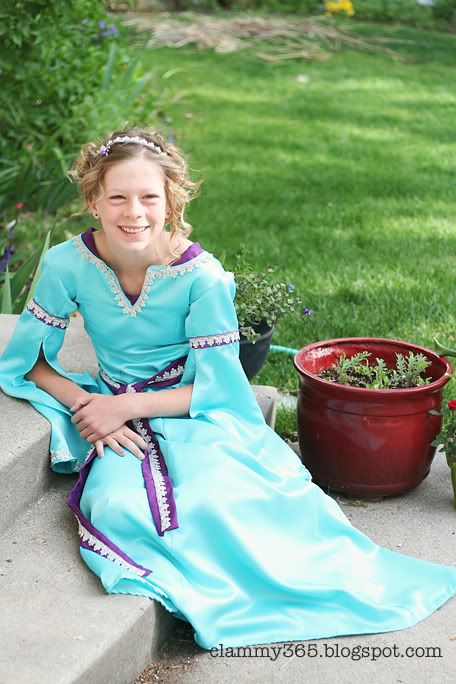 I love that girl. =)