It cracked me up that my cat and my youngest were pretty much fighting over who got to sit on my moms lap. =) I loved it.
But, anyway, we spent a good part of the day dyeing eggs......I know I know. Easter has already passed. Better late than never.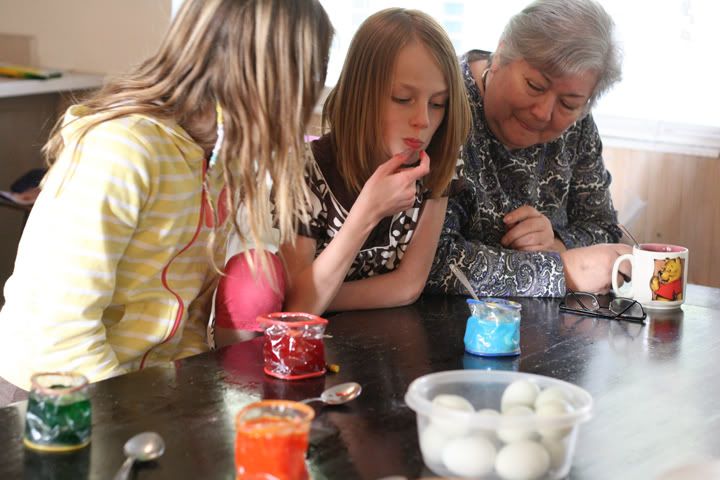 Every year I like to try something new with the eggs. This year we tried using kool-aid to dye them!
It was fun and they smelled SO good as we were dyeing them.
We also drew on them with white crayon and sprinkled some with salt.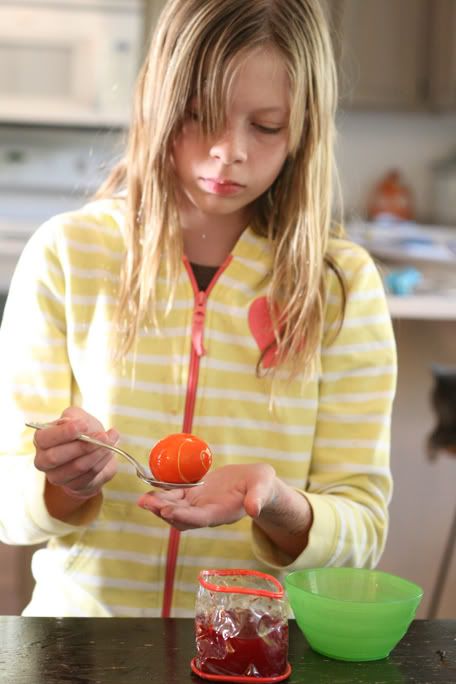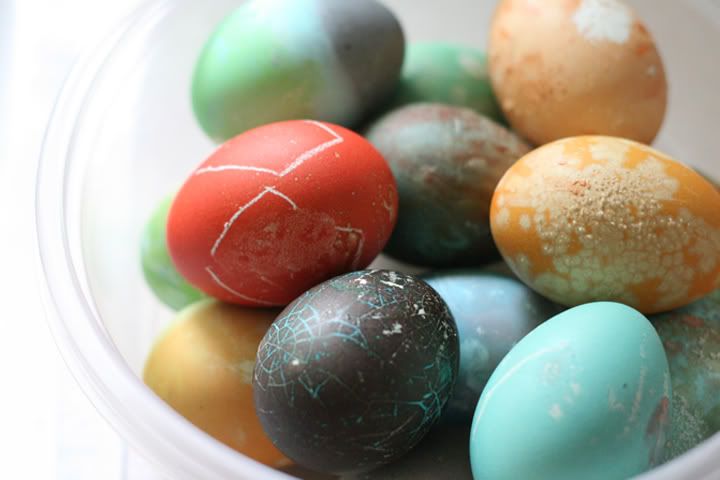 I am thankful that my kids love trying new things.