We had a nice day at a lake....well it was nice after we got bug spray to keep the thousands of mosquitos off of us.
It was nice to be able to just sit and relax and watch the kids play together.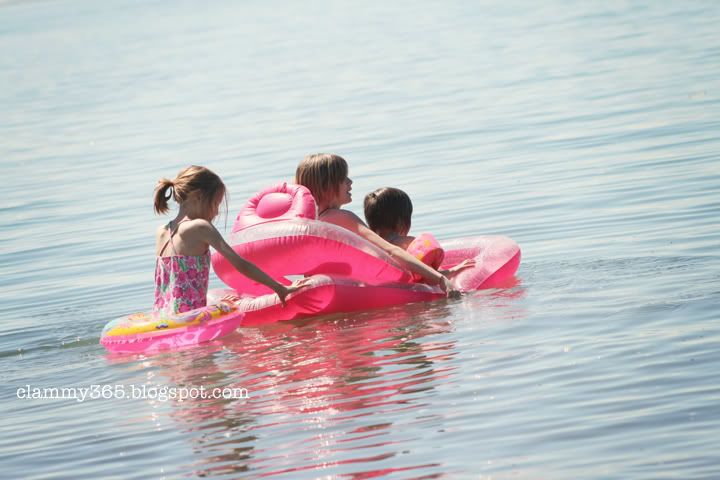 This was one of my favorite pictures of E today. I know she looks kinda crotchety, but I still love it.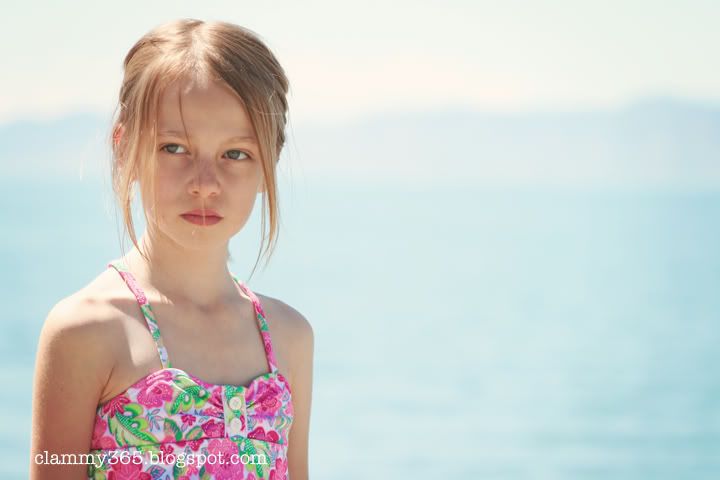 I am grateful for a day where the kids got along wonderfully.