As part of the musical that 2 of my girls are in I signed up to be on the costume committee.
Yesterday(Friday) they dropped by 24 yards of gold tule and told me to get going!
Well actually they told me that they need 12 tutus by Monday.
But the way that they wanted them done was so simple and easy to do.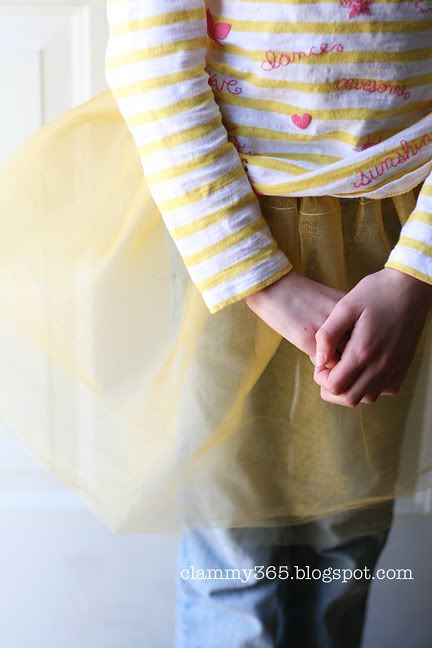 In fact I come to find out that this will be part of one of E's costumes.
I grateful that the committee I signed up for hasn't been to time consuming.
Fixing a few waists on some 'napkin' skirts, fixing Mrs. Pots spout, and sewing 12 tutus have actually all been simple things to do, believe it or not. =)