First I wanted to say that I FINALLY found the battery to my camera!!! It was sure a happy day for me! =)

Anuyway...

Can you guess what today is?
Dr. Seuss's birthday!
And
National Read Across America Day!
So when school got out we read lots of fun books together....
Made some fun Dr Seuss themed crafts.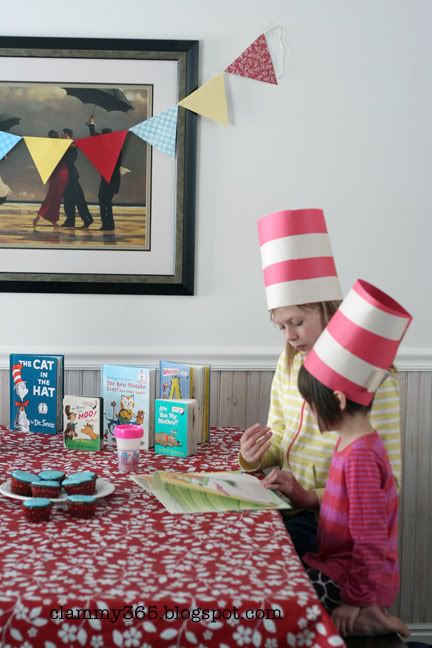 Ate some yummy brownie cupcakes....
and had green eggs!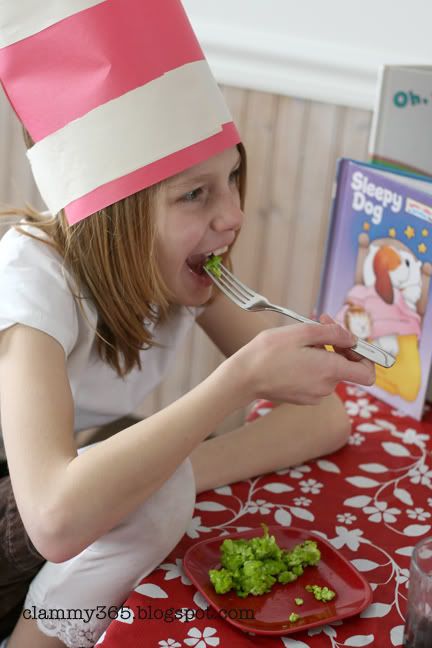 I am thankful for the love of reading