So it turns out that I brought my camera but FORGOT my battery for it....
so you guys are just gonna have to deal with my cell phone pictures. lol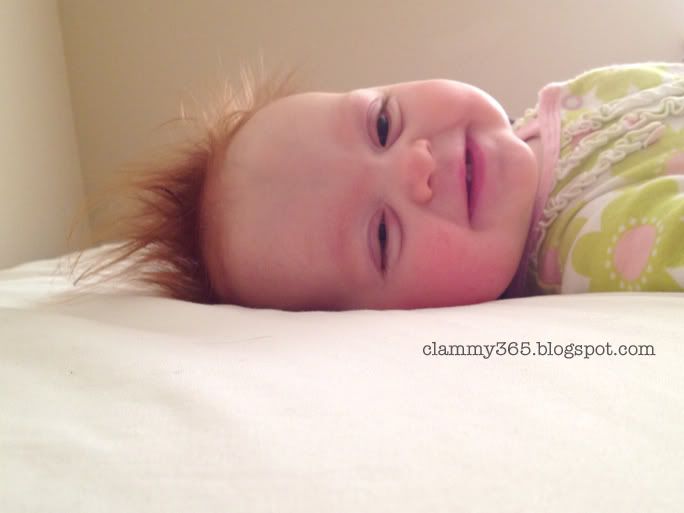 I am thankful to waking up to this smiling face and to gorgeous warm weather outside.
Since one of my SIL's was sick today we didn't do a whole lot ...which was fine by me.
But at the end of the day we couldn't resist putting all the kids in the big jacuzzi tub. They were so cute together.