Weston was out of town so we spent the day at the schools fun run carnival and fund raiser.
First there was a costume parade/contest.
And then we watched Baby RB run in the 5 k.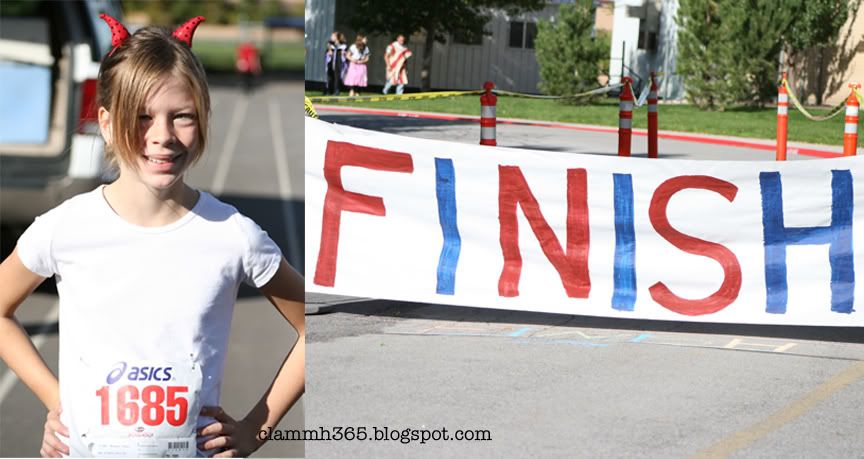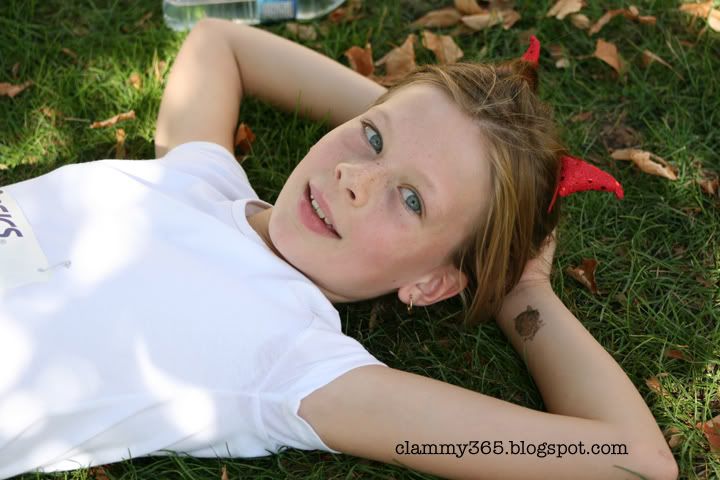 And then it was the younger kids
obstacle
course.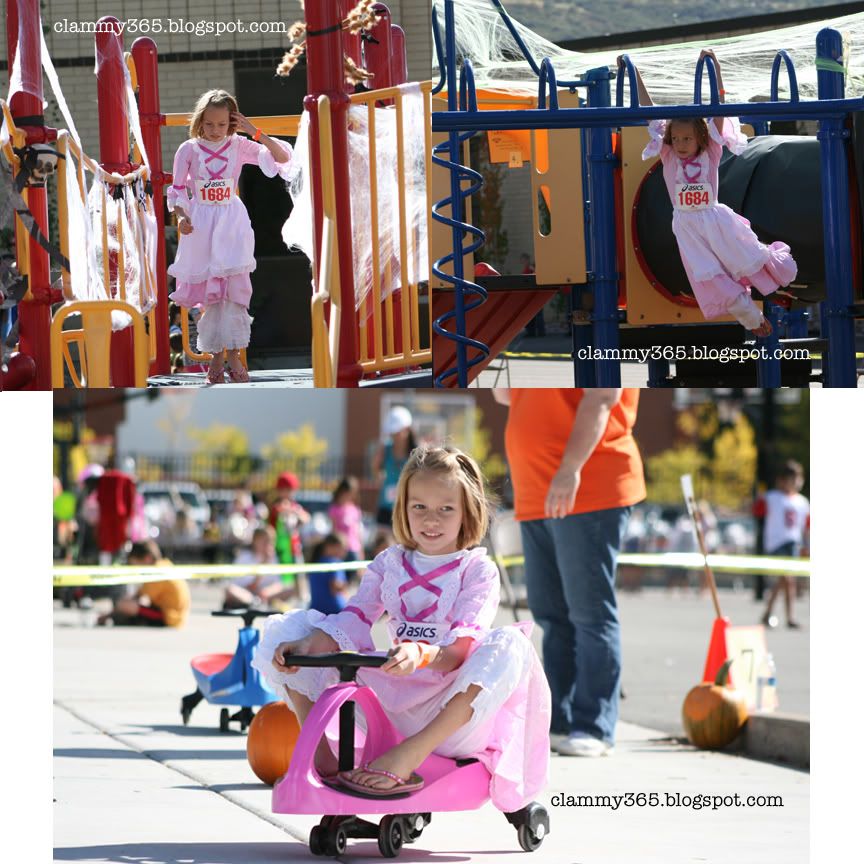 And then the kids just ran around doing all the other activities that were there.
I am thankful that it was a fun warm day and that my hubby comes home tomorrow!!!