Last night there was a YW Mother/Daughter activity where we played games, ate food, painted our nails, and just had fun together. We also wrote notes to each other. Here is what my oldest wrote me: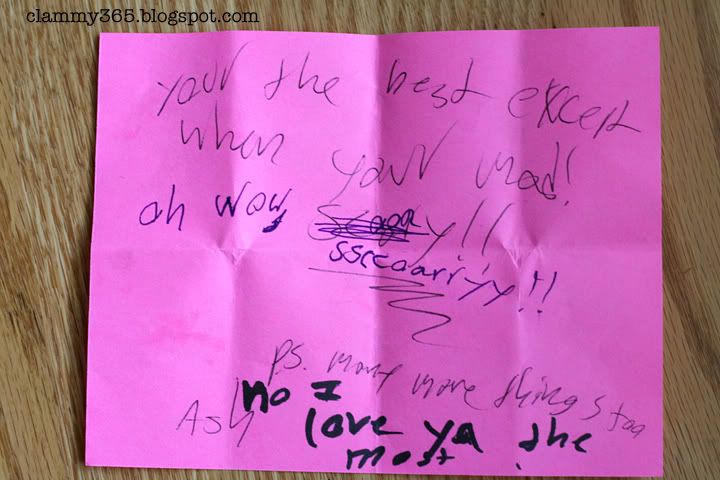 If you can't read it is says "You are the best except when you are mad! Oh wow ssccaarryy!
p.s. many more things too
Ash
No I love ya the most'
Silly girl.