We had another nice toasty day so we decided to go swimming.
I am thankful that Baby Rootbeer got some pictures of me (even if I do have swim hair). Usually I'm the one behind the camera.
Oh yeah....I decided to try being a blonde. So you get to see my nice wet matted to my head blonde do. =)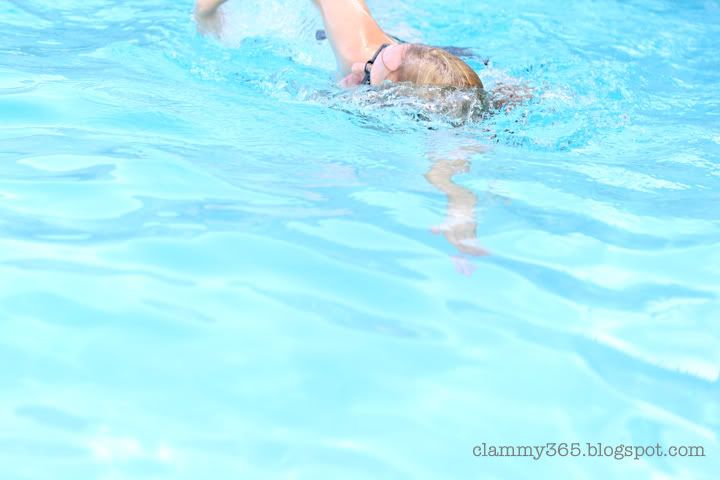 It was a lot of fun and our little Baby Ponyo loved the water!