The dress.
One of my sisters, Me, 2 of my nieces, and all 4 of my girls were blessed in this dress.
So, I wanted to do some nice/different photos of her in the blessing dress.....something different than the photos I did with her sisters.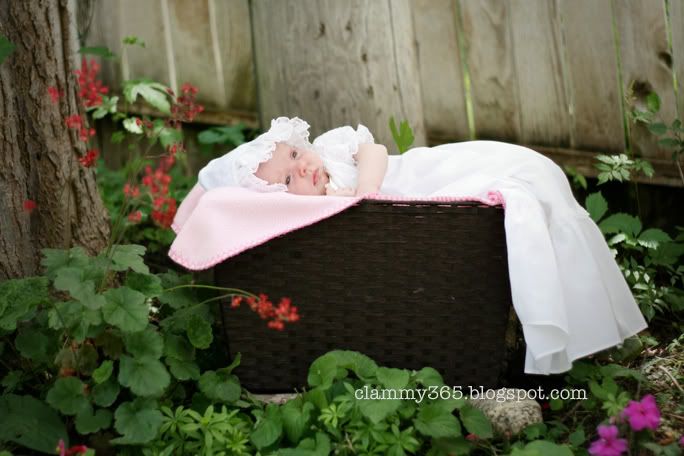 I thought they turned out alright....except now all I think of is Moses (cause that is what our friends little girl said it reminded her of since the babe is in a basket. lol!)
I am grateful that she didn't cry much during the photos.