When Baby RB didn't get to go canyoneering with them and when the climb they tried yesterday didn't work out, they promised to take her climbing this morning.
I stayed 'home' and vegged this morning. These are some photos my hubby took.
Here she is heading up.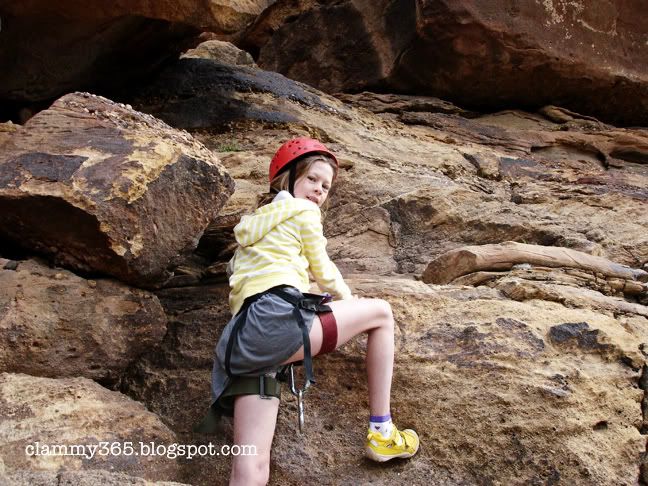 King... I mean Queen of the world!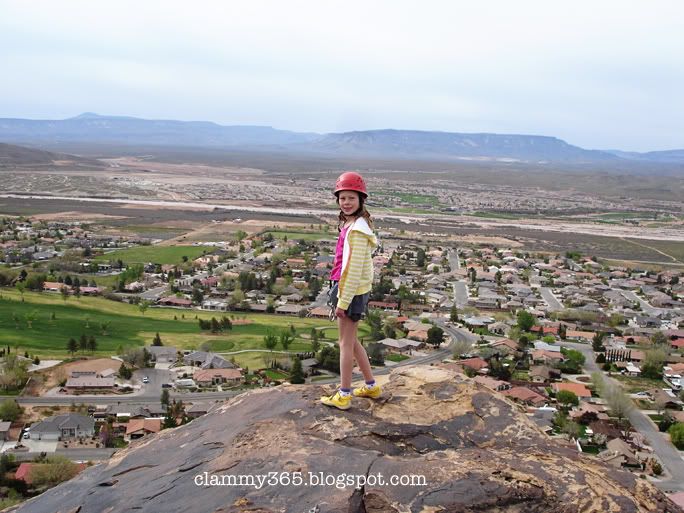 Time to head down.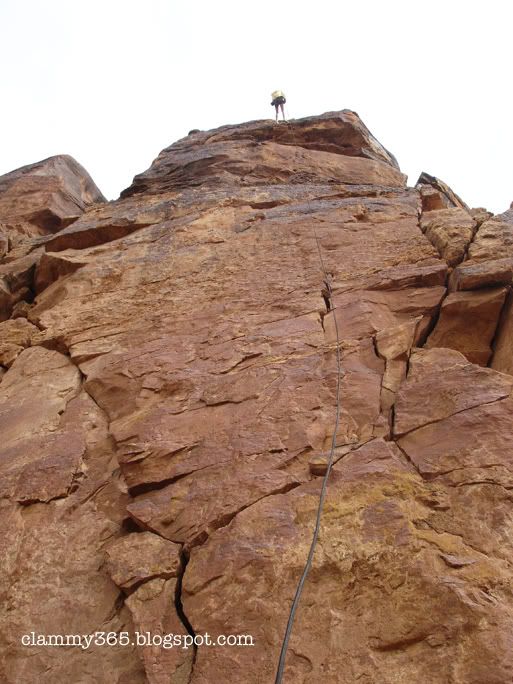 That's one brave girl!
I am thankful that she got her climb in. It made her day. =)