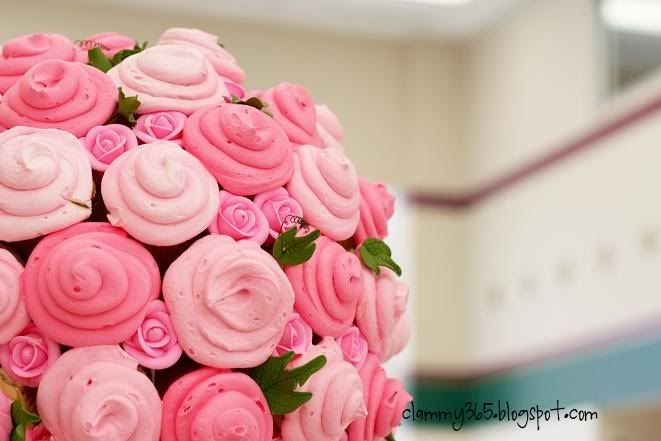 The grocery store has hired me to take pictures of employees and specialty food items for the website that I work on too.
Today we headed to one of the north stores and, I must say, their bakery is always so festive and has such fun decorations. This one is a big ball of cupcakes and frosting flowers. How fun!
I am thankful for treats that are almost too pretty to eat.