This just in. We had an ultrasound today and got to find out if this little one is going to be a boy or girl.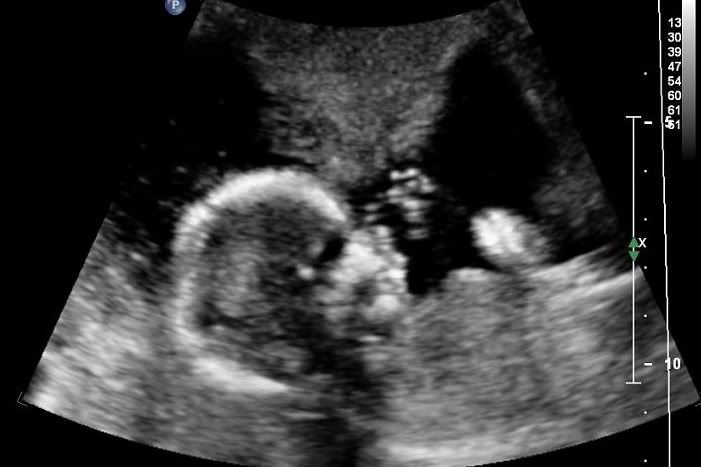 And the dr said

.
.
.
.
.
.
.
.
.
.
.
.
.
.
.
.
.
.
.
.
It's a....
We are thrilled and just laughed when the dr told us.....we had thought that it was a boy because this pregnancy has been so so so different than the other 3.
We are excited as can be. The girls on the other hand....
Baby Rootbeer was trying hard not to show her tears of disapointment (she had wanted little A to be a boy too). E seemed mad also, but seemed to not care after 30 seconds. Little A comes up to me and says ' It's a girl?' And I say yes and then with her fist in the air exclaims 'I won!!!!' She has been the only one who thought it was a girl. And she insists on calling her 'Ponyo'
I am so very grateful for this day.