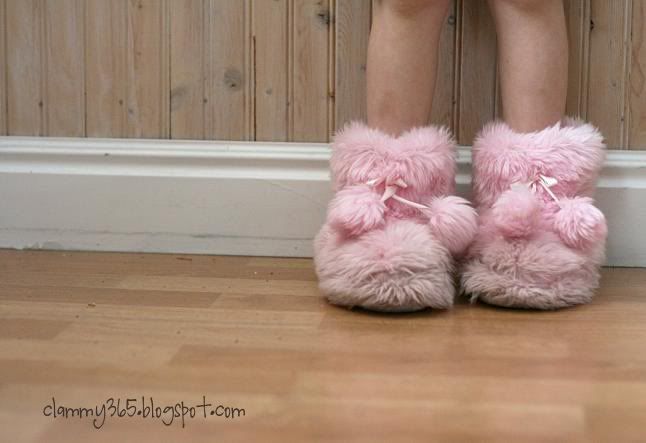 A couple of weeks ago she managed to make it to church with a crown on her head....without me noticing. Today it was these slippers.
In the rush to get everyone out the door and to church on time, I yelled up stairs for everyone to get shoes on and get in the car. By the time I got in the car everyone was already in it and we headed to church. I didn't even notice what was on her feet until we had found a seat in the chapel.
I am thankful that most people thought that they were boots and gave her compliments on them.