The snow decided to let up and the sun peeked out from the clouds everyonce in a while this morning. So one of the times when the sun came out, I dashed outside to get a picture of something covered in snow.
And while I was out for those few minutes up to almost my knees in snow....I hear 'oh oh oh!'
I turn around and see Little A is wearing my gardening clogs trying to get to where I am in the snow. She realized that they weren't working and just took them off and walked back to the house barefoot saying 'I tink I want sum hot chocolate.'


I think she learned the hard way that these shoes are not made for walking in snow.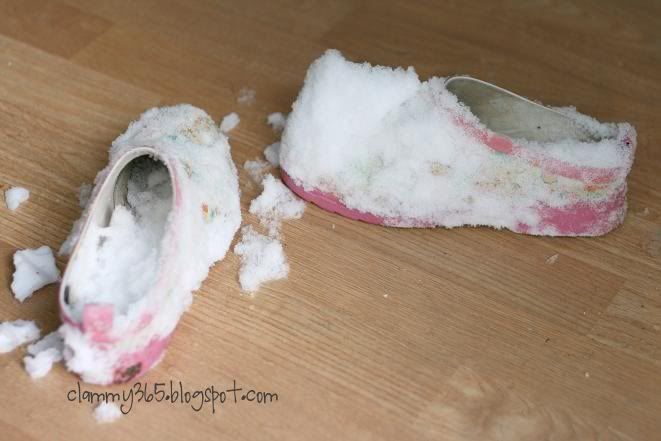 I am grateful for the fresh clean air after a snow storm.