So I had a strappy shirt that I just didn't wear anymore. I just don't like the idea of throwing stuff out so I decided to make it into a dress for one of my girls. I took a little bit in on the sides, cut the straps off, and added some ribbon for new straps. SO easy...and she loved it. And I loved that I had ribbon for all of these projects already hanging around my house.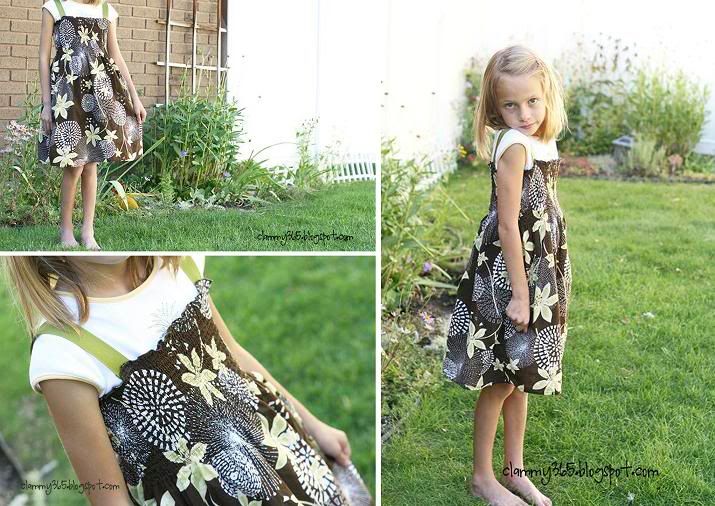 Here is my second project of the day. I took this super cute 3 month old outfit and turned it into a shirt for my 3 year old.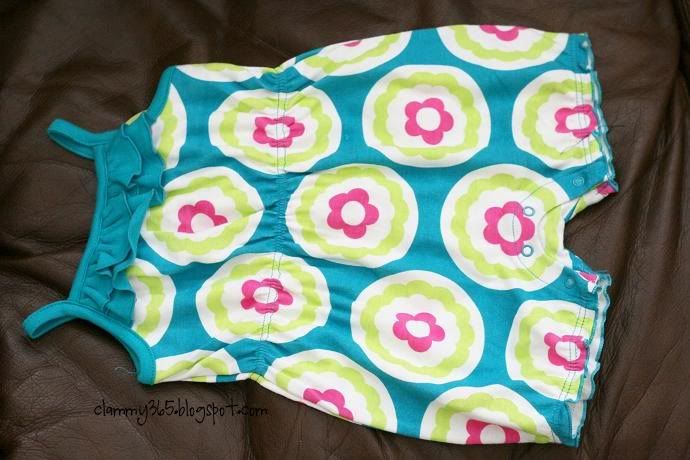 I cut it straight across where the inseam was (I think that is what it is called) and hemmed it.
Then I cut the straps off and added some cute ribbon for new straps. Oh, and you'll have to just excuse my little one who refused to look at the camera for more than a quarter of a second. All she wanted to do was concentrate on blowing bubbles with her spittle.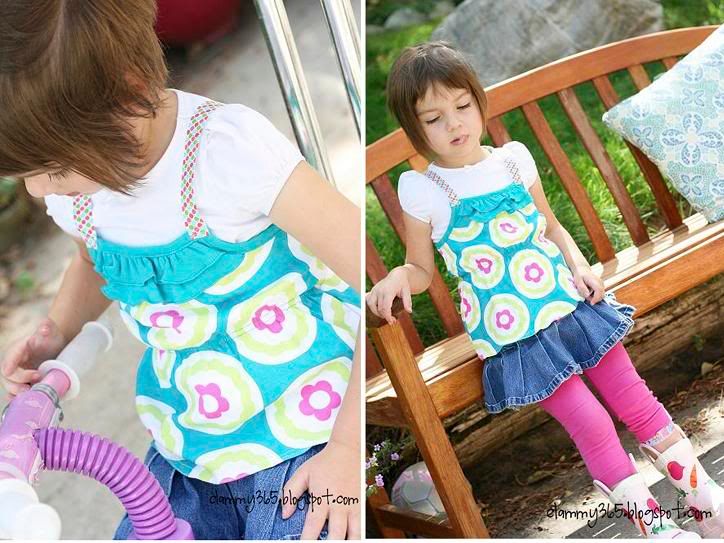 And last, but not least, I did the same thing with this size 12 month old romper. Cut the legs off and hemmed the bottom, cut off the old straps and added some ribbon for new straps. And, again, she was a stinker when it came to looking at the camera....lots of crusty's from her this time.
I am grateful for reusing cute baby clothes for my not-so-baby kids.