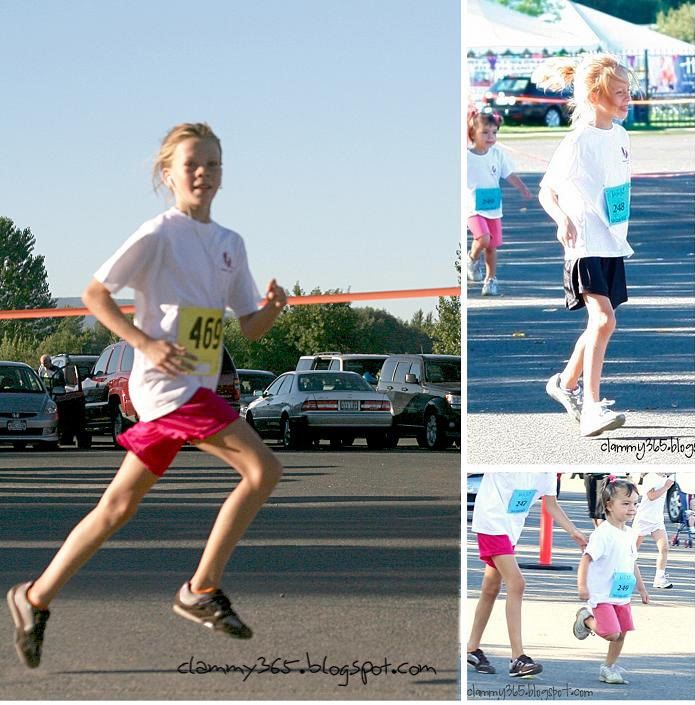 Today was a day of races for all of us. First it was A, my hubby, and I all in the first race (a 5k).
A and W left me in the dust, of course! (But I didn't mind. I was just thrilled that this time I managed to knock 2.5 minutes off my time) A ended up beating her daddy by 22 seconds because (and here's the kinda gross part) he had drunk some H2O at a water stand and then decided to sprint the rest of the way to the finish line (which turned out to be farther away than he expected) and so it made him sick to his stomach and had to pause/slow down 8 times to bring back up what he had just drank. (yuck, but funny at the same time!)
And then after our race was the kids fun run. I put all the girls in it this time (and it was free! yeah!) but A was pooped from the other race and so she just stuck by little A to help her make it to the finish line. And E (who is a team player) didn't want to leave her sister's behind so she stuck just a little in front of them.
I am thankful that I was left in the dust......becuase seeing my hubby get sick would have made me sick.