I bought this felt months and months ago and I finally got around to using it. What I made is kinda pointless, but it was fun to make and I like the feel and look of the finished product.
I felted rocks (which I had collected months and months ago, too)
What you need:
roving wool, rocks, hot soapy water, and cold water
So here is my roving wool and some semi flat rocks.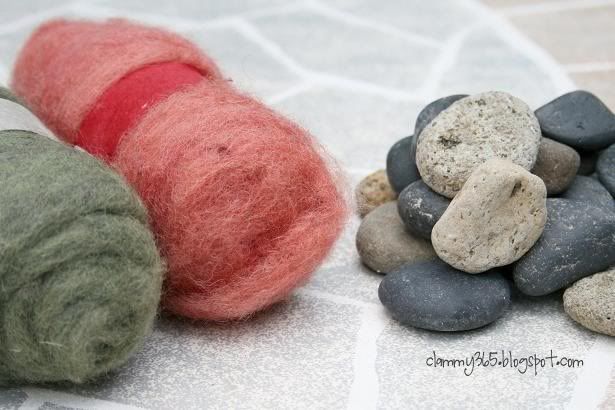 I selected a rock and then gently pulled off enough wool to go around the rock.
I loosly placed it around the rock. And then put it in the hot soapy water.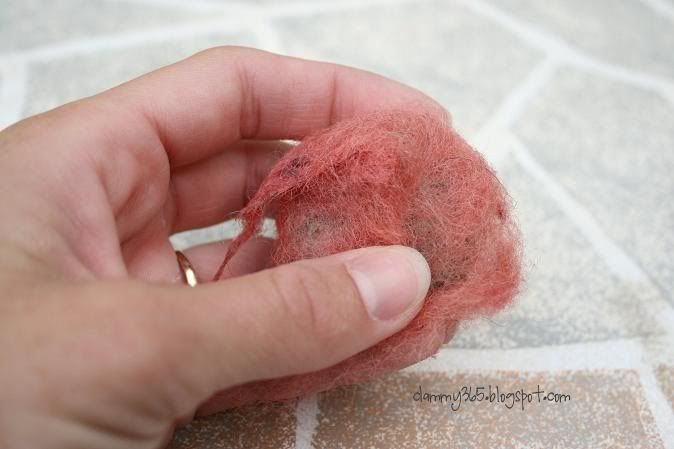 I then took it out and kinda tossed it back and forth between my hands until it cooled. Then I repeated the process of dipping it in the hot soapy water and tossing it in my hands until the wool had shrunk to the desired size. Then rinsed it in cold water and shaped it a little if it needed it.
And then set them out to dry....on a cooling rack or a towel.
And
Wala! The finished product.
I am thankful for being able to do this craft with my oldest. It made her feel so grown up to do something that I thought her sisters were too little to join in.