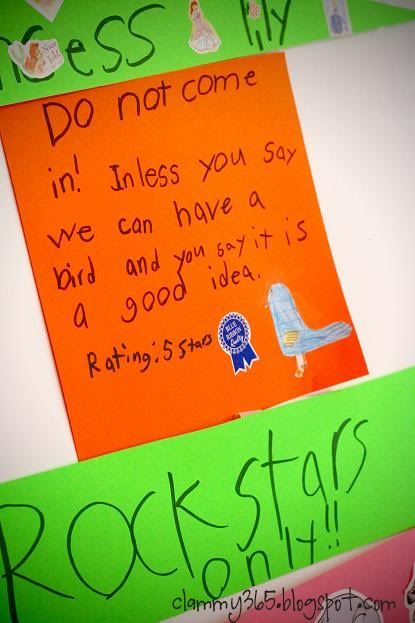 ok, ok. We get it. You guys want a bird. I don't mind getting one, but it is up to your dad. So you asked. He said when all the cats are dead you can get one.
After that this sign apeared on their door.
I am thankful that my kids let me in their room.....they must think I am a rock star.