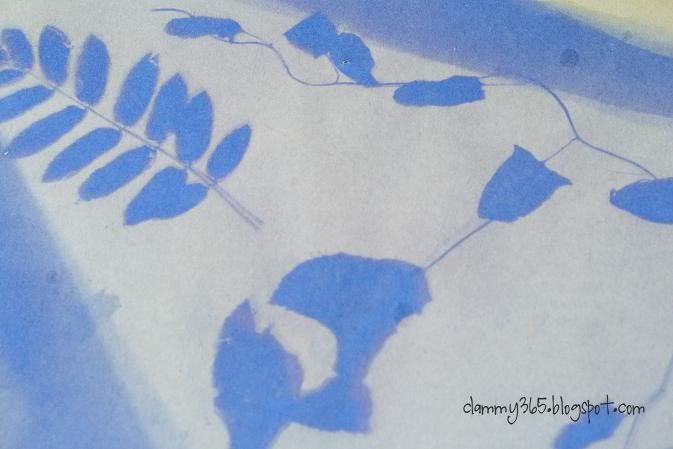 I did the cheap (and not as quick) version of the sun leaf prints. I got the idea from my Aunt, who posted a link about this idea....thanks!
So on one of our hikes this week, I had the girls each pick a couple of leaves that they thought looked interesting. We then picked a sunny spot (and one that would not get wet from the sprinklers) in our yard to lay down the construction paper (darker colored paper would probably work best for this). Then we layed the leaves our on the paper and covered the paper with a sheet of plexi-glass that I happen to have. (you could probably do this without the plexi-glass, but it holds the leaves in place (so they don't get blown away and keeps them pressed flat) and lets the sun get to them).
With in a few hours we checked and already we could see the sun bleaching the color out of the paper. But I think we let ours sit out in the sun for 2, maybe 3 (see how bad my memory is getting) days. And, wala! We had our finished result!
I am grateful for things that wow my kids.