I got this idea from the Family Fun magazine (of course theirs turned out way cooler!). But it was a lot of fun doing and I practically had to pry the kids inside so I would have some flowers left around my yard.
But first you pick some flowers. Put them on a piece of water color paper (which, luckily I have a bunch around the house).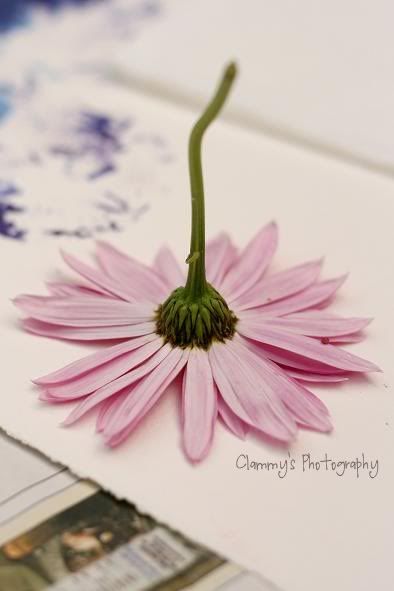 And then you put a paper towel over the flower and then go at it with a hammer!
Hit the whole flower...including the stem.
And then when you think you have pounded it enough, take the paper towel off and see your master piece.

I thought it was pretty amazing how the color of the flower differed so much from the color that came off onto the paper. The girls had fun trying to guess what color print would come off of the different flowers.