Take some crayon shavings and a t-shirt.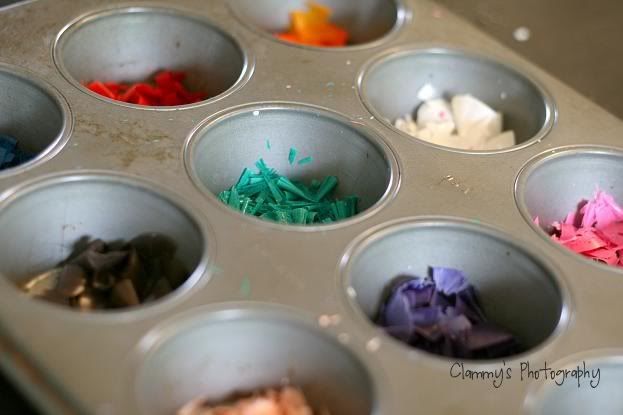 Decide on your design and put a piece of cardboard in the shirt so the crayon doesn't bleed through on to the other side of it. Then sprinkle the crayon shavings onto your design.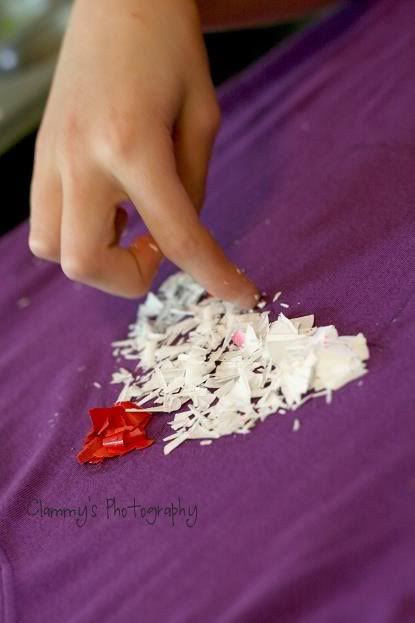 Next place a piece of wax paper over the crayon shavings and place an iron on it for about 30 seconds.
Take the wax paper off and let it cool a little before moving the shirt....and wa-la! We have created a cupcake and a princess with flowers on one side.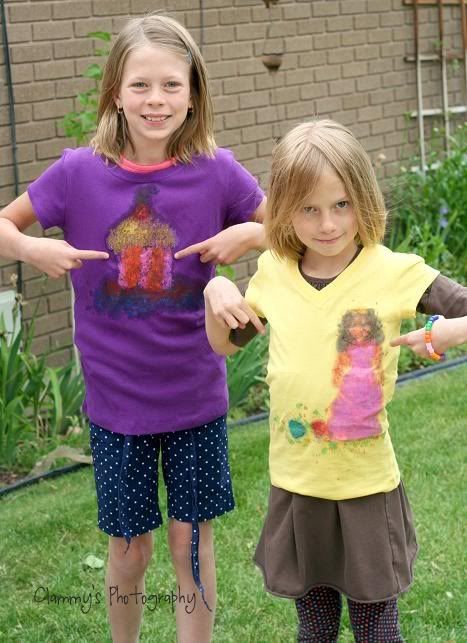 And an 'A' and a rainbow on the other side.
Oh and if you do a design on both sides put wax paper under the shirt too to prevent the design on the other side from bleeding on to the table (like what happened to me).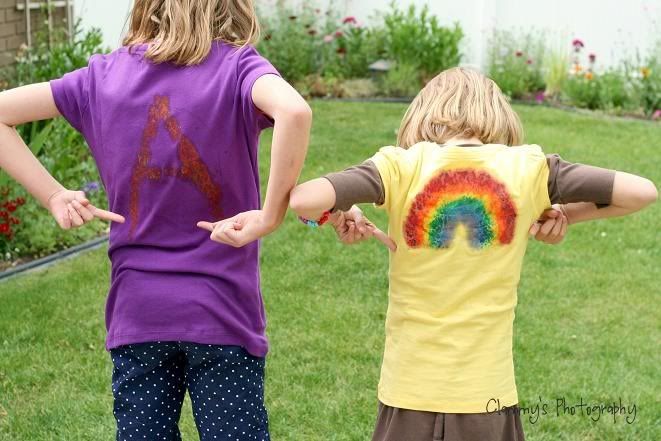 I found this idea at Write.Click.Scrapbook
I am thankful for whoever invented these waxy little colored sticks.
Oh and I believe that the shirt will need to be washed in cold water in future washings.