Today we had a get-together-swim-Mother's Day-BBQ party at my in-laws house. Food, fun, family, and water....what more could you ask for.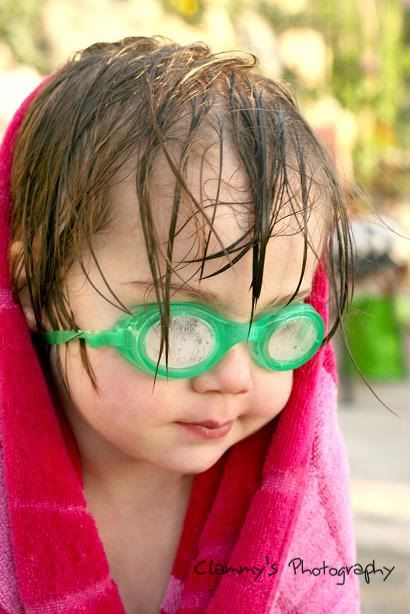 For this little one, it didn't matter how fogged up they were or if they were falling off or if they made it so her eyes could barely open....she insisted on wearing them as long as she saw the big kids wearing them.
I am grateful for heated pools.