The March of Dimes walk was today. And, as luck would have it, it was cold and rainy. I could have sworn that I had dressed everyone up warm enough with lots of layers, but this little one was so cold and miserable at the end that she had no interest in balloons or getting her face painted....just in warming up her little toes.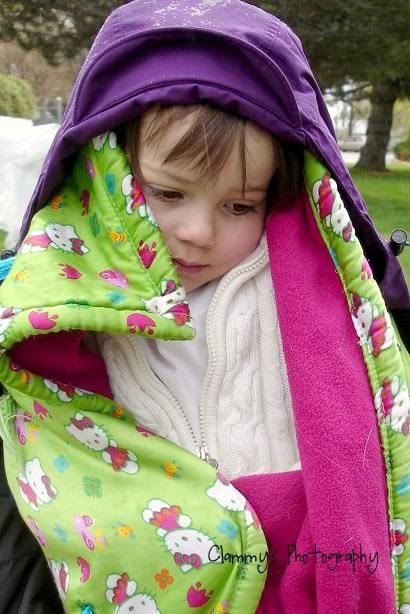 But the other kids had fun doing some of the activites after the walk with their cousins.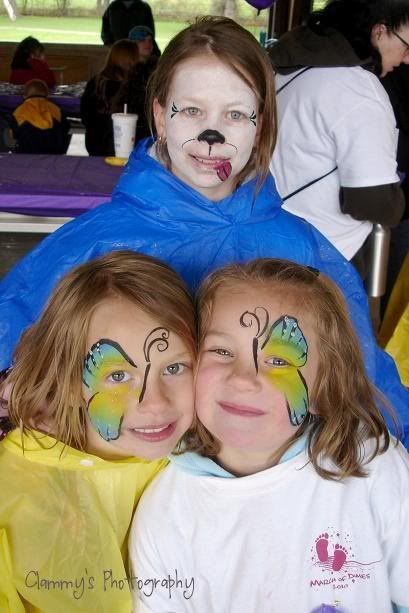 Most people didn't walk the whole 3 miles.....probably because of the weather. I didn't even make it the whole 3 times around because of how cold my youngest seemed to be. But it was all for a good cause and it was fun doing it. And we all wore matching shirts and the girls (big & little) wore fun hair bows.
I started the team in honor of my niece, Jaycee, who came too soon for her little body to handle. It was a year ago in March that she attempted to enter this world. And when we loose someone, doing something in honor of that person helps to lessen the sorrow.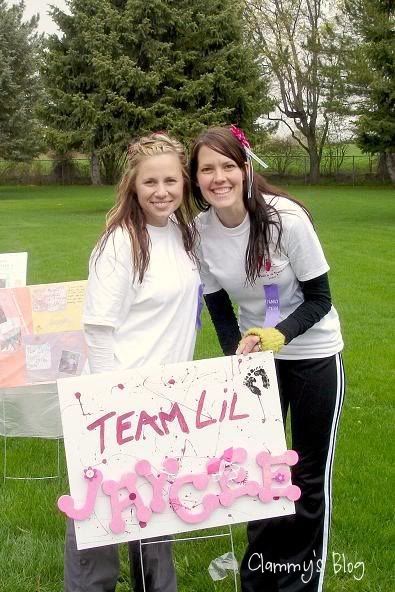 I am grateful for all those that supported our team and walked with us. Thanks everyone!