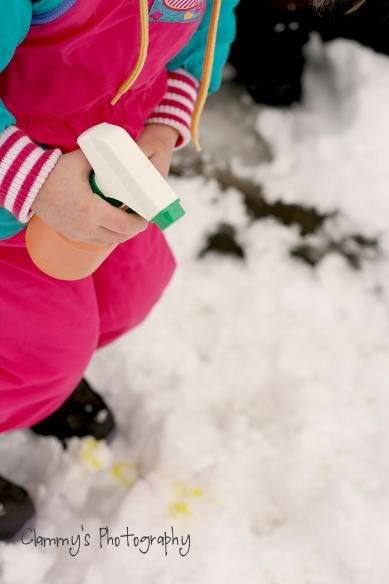 We got that snow storm just in time for the start of spring break for the kids. =/
So since I wanted them to have a little bit of fun for thier break, we filled water bottles and squirt gun things up with colored water and they got to paint the snow (I think I saw this idea in the family fun magazine a while ago).
I am thankful that they just loved it and it entertained them for a few hours.