Today was my big day. I am one year older and, hopefully, wiser too.
It was a good day. Spent most of the day working on my basement....the boys put the tile in while the girls worked on the never ending task of painting a brick fireplace. But it was still a good day.
Oh and I was treated to breakfast. It was kind of funny because I ordered some eggs with cheese and this is what they brought out: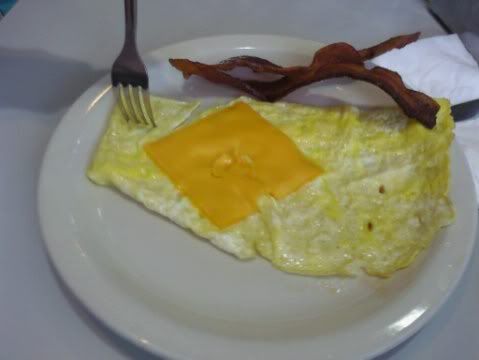 Not quite what I had in mind! But they were still pretty good.
I am so very grateful for all of the help from Jordan and Courtney. I think we would still be months away from finishing our basement with out them volunteering to come over and help. Thanks you guys!