The day had finally arrived for her. She had been asking almost everyday for over 2 weeks if it was her birthday yet. And each time I told her 'no, not yet' I would be answered by a sad faced girl with 'AAAWwwww.........otay.' So when she woke up this morning and I said 'guess what?! It's your birthday!' you can guess at how excited and thrilled she was. She asked me a few times, just to make sure, if it was her 'birfday today.'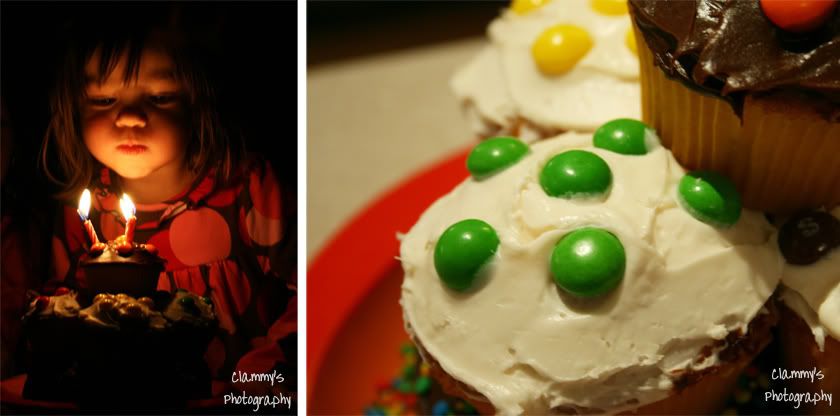 And for some reason she seemed to know how to take advantage of everyone using the whole 'It's my birfday' thing to get her way.
I am thankful for happy occassions.