My Grandfather passed away today. I have been trying to prepare myself for the inevitable, but I don't think that you can ever truly be prepared for the feeling of loss that comes with it.
He was a great man.....and will be greatly missed.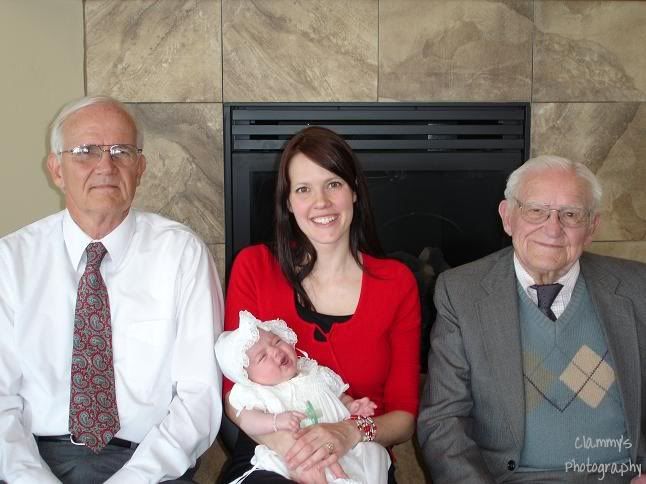 The two men in this photo have been my heros for as long as I can remember. Both have left this world for better things. And after 2 years, now they have been reunited...father and son.
I dearly love them both and miss them so so much. But I am grateful and feel honored to have been blessed with such a wonderful dad and grandfather.