Ashlyn wanted to do Family Home Evening tonight. She had the great idea of setting up a mini-golf course in our backyard.
She used various sized buckets (and even a bug cage) as different holes.
She had tons of hazards for each hole. Water-noodles, flip flops, shovels, chairs....what ever she could find in the backyard she pretty much used as some type of obstacle for us to get around.
And then for each hole we had to use a different type of club. Actually only 2 holes used a real golf club! The other ones used things like a hanger, a musical instrument, an empty paper towel roll and they each had to be used a certain way.
It turned out great and I could tell she was proud of herself for doing it all!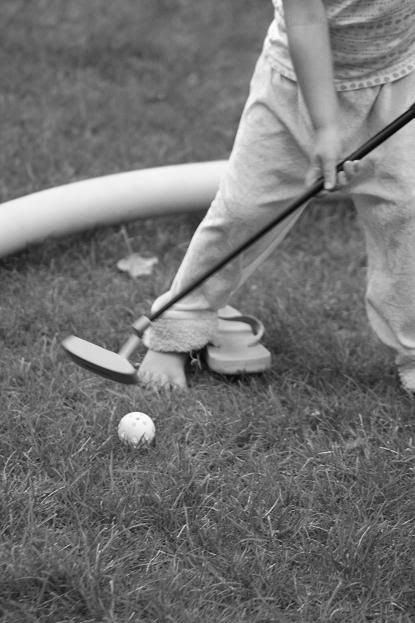 I am thankful that I was able to tie a lesson into it on life and the things that will try to get in our way to returning to our Father in Heaven.