I can see that she chose to wear the same clothes today that she wore yesterday. ha ha ha!
We needed crickets for Ashlyn's toad, Lilly, so we headed to the pet store.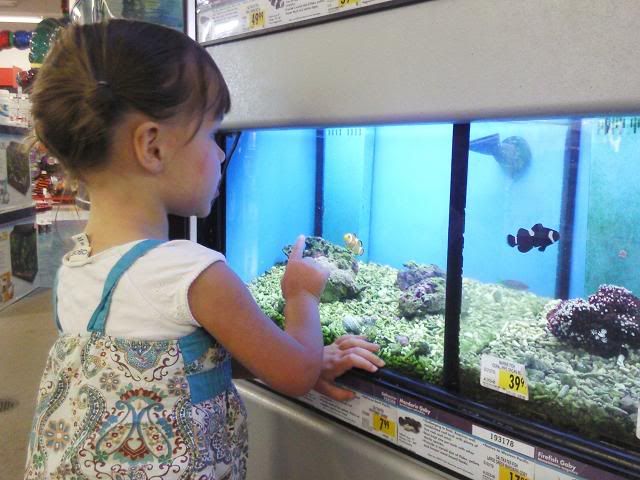 I am thankful that Acadia found the animals and creatures there just as entertaining as the zoo.