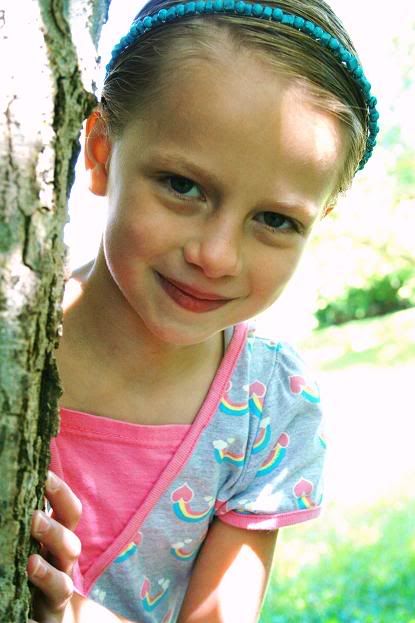 We were watching the movie' Confessions of a Shopaholic' and when the guy and girl kiss at the end we hear Ella say 'Oh yum!'
WHAT IN THE WORLD!?!?!?!?!
Arn't kids supposed to think that stuff is gross?
I am so thankful that she is part of our family, but I think we are in for some trouble with this one.
Maybe I should just brainwash her. ;)
ps. what do you think of how this photo is touched up? Is it too much? Is the brightness in the background too distracting? Anything you would change?