I know that it is not mother's day...not even close to that day. But, one thing that I don't like about mother's day is how they always talk about these perfect mothers who have a perfectly clean house, who's kids act perfect because of the perfect mothering, who always have perfectly baked goods and who's house always has the smell of baking. And on top of that they never seem to have dirty dished in the sink and never seem to yell at their kids. All while they have all the laundary done and the floors swept, vacuumed, and mopped to sparkling clean. You know, it is kind of hard not to compare yourself to someone like that....when I feel like I am doing a pretty good job I hear about someone who puts all my hard trying to shame. And then it makes me feel like I have to be perfect like them.
.
But, hey, lets face it THERE IS NO SUCH THING AS THAT LADY WHO SEEMS SO UTTERLY PERFECT IN EVERY POSSIBLE WAY!
.
So, when I ran across this little article about 'Flawed and Fabulous moms' I knew I had to share.
First, here is one of my favorite quotes from the article:
You are doing your best. "We are all doing our best, even when we fall short," says Sybil Lockhart, mother of two girls, ages 5 and 9, in Berkeley, California. "Since we can't do any better than our best, we may as well call that perfect."
So, according to that statement, I guess in the end we can all call ourselves 'perfect!'
Here is the
link to the article
....it is kind of long (6 pages). But it is a good pick-me-up. Cause, hey, we're only human, right?!

But this one special lady has always seemed pretty close to perfect in my eyes.....
Hey, anyone who remembers to put a way cute ribbon in her hair when she goes skydiving has got to be pretty close to being perfect, right?! I love ya mom!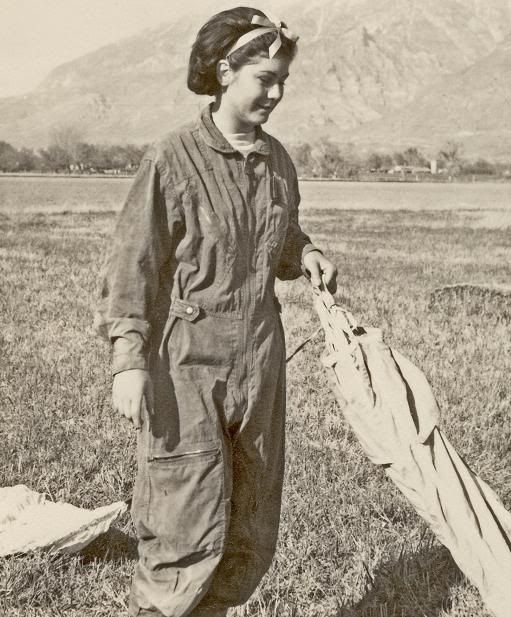 I am grateful for the example that this sky-diving fantastic mom has and still sets for me!