I tend to get a little too excited and anxious about projects and ideas that I see. So my goal is to NOT start any new projects until ALL of the kazillion that I have started over the past year are done, finished, completed.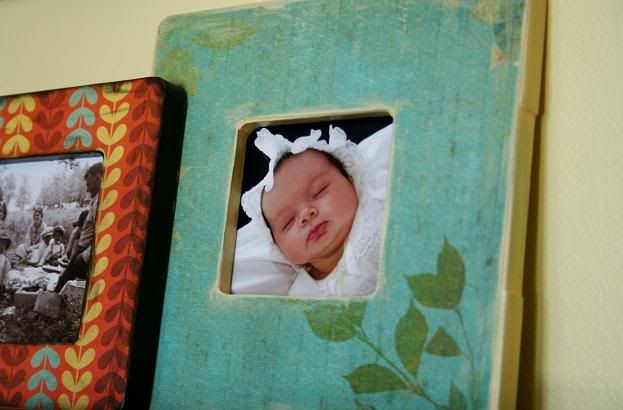 So I have spent the past couple of days working on finishing some frames that I started months ago. Here are 2 of the finished ones. I love the blue one, but am a little iffy on the other one. =/
Oh well. I can always fix it.
I am grateful for tole paint.