The Lunds came to stay with us again. They leave for Alaska at the beginning of August. We are hoping to see them again before they leave.
It was fun and I took lots of pictures of everyone, but these 2 are just so funny together.
I noticed that they seem to almost have a non-stop conversation with each other the whole time.
In each of these pictures they were just talkin' and talkin' to each other. And the thing that amazed me is that they understood each other perfectly.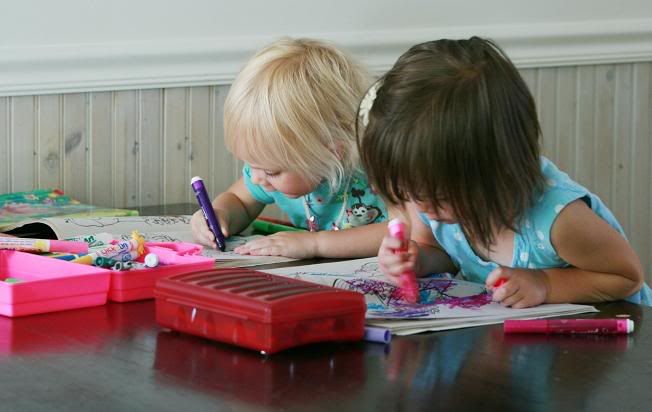 I am grateful for good friends.