Ok...here you have it! The finished cake! Turned out better than I expected. And all of it is edible except for the little Belle doll. Ella was kind of sad because it was not all pink and because it didn't have Cinderella on it.....(the only cinderella figure that I had was too big to put on it) What a stinker! But then she turned around and said 'I love it mom!'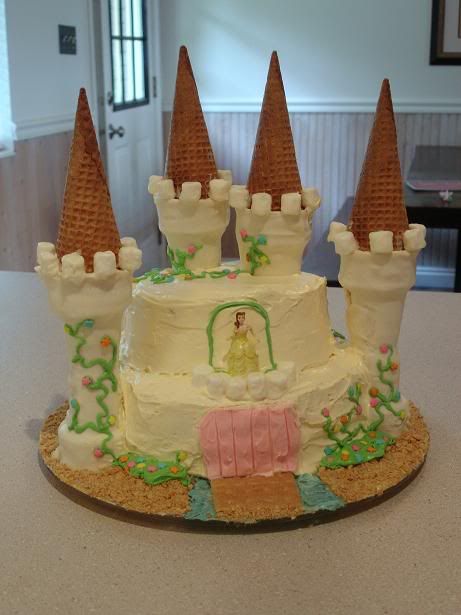 Ella had a hard time deciding what kind of party to have. She had been saying for like a year that she wanted to have a Halloween party. Then she changed it to a fairy party. And then a witch party. And then to a princess party. But then we decided on a Disney party so her friends who are boys would want to come.
We asked that everyone come dressed as their favorite Disney character or wear a Disney character shirt if they had one.
We had a good variety. We had a couple of Cinderella's, and a few Sleeping Beauty's. A Belle, Peter Pan, and a bunch of Lost Boys (the boys who didn't have costumes became the lost boys). A fairy GodFATHER, and Elliot from Pete's Dragon.

It was fun to be able to have Merry and her kids there! Acadia and Alex are so cute together! Acadia took to mothering Alex and here she is trying to wipe his nose. And he just stood there and let her do it! It was too funny!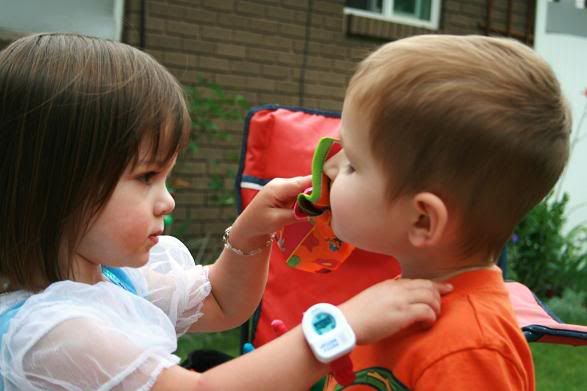 And here we have Bodee being Elliot.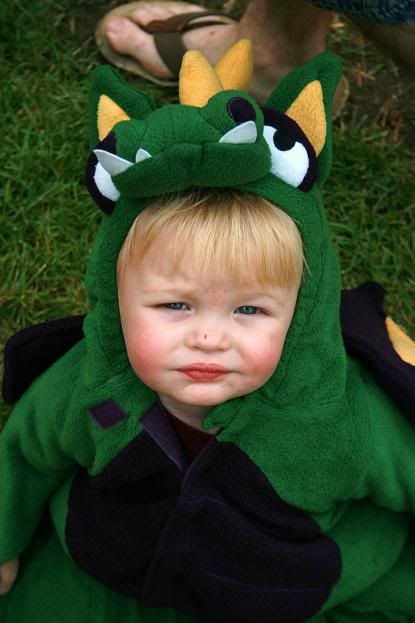 And, of course, here is the birthday girl. She seemed to have one of those perma-grins plastered on her face the whole time. And this year she didn't yell at the guests that came to her party!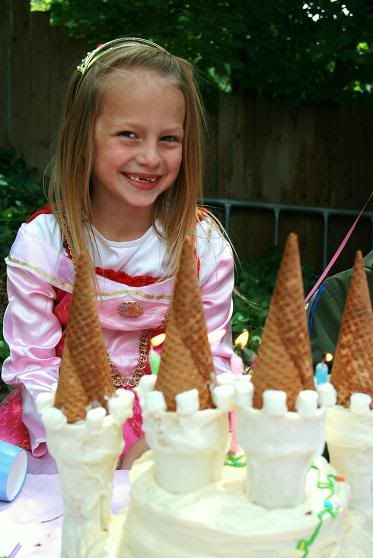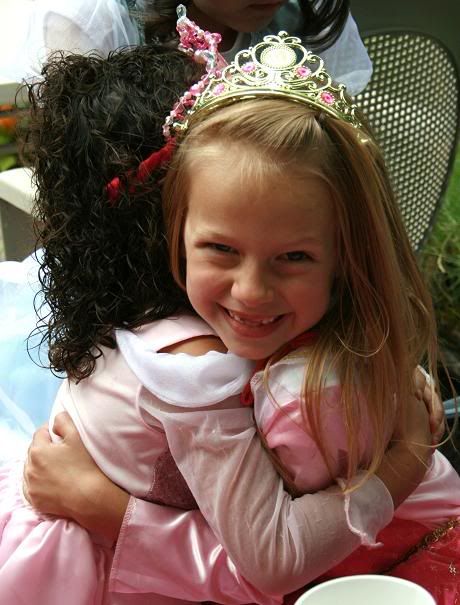 After the running around and the games and the cake and icecream and the presents it was time for the traditional beating of the pinata! The kids got a little excited and it got knocked off the rope even before it was put up and so we had a little repair work to do to it. =/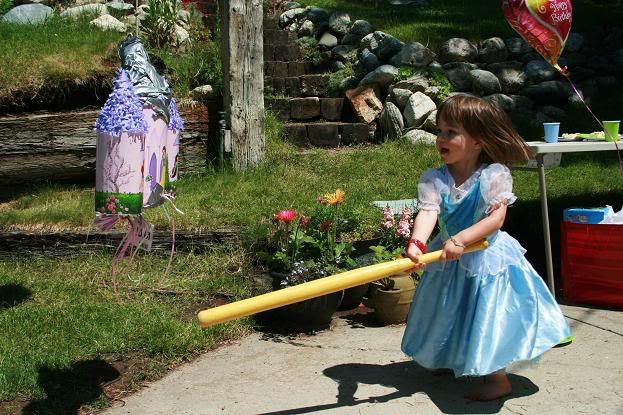 oh, and as I mentioned in an earlier post it has been raining for a couple of weeks now....and sure enough the sky was filled with those huge dark clouds today. So we started cleaning the house and getting things ready to have it inside....and about an hour before the party the rain stopped and the sun came out and the sky seemed to be totally clear of those dark looming clouds. It gave me just enough time to get everything set up outside! (And those pompom things turned out to bo SO cute in the trees!) I guess you could say that it was an answer to my prayers! And everything turned out great and everyone seemed to have a great time and it wasn't stressful.....well the rain was stressing me out, but that took care of itself.
I am thankful that I love having parties.