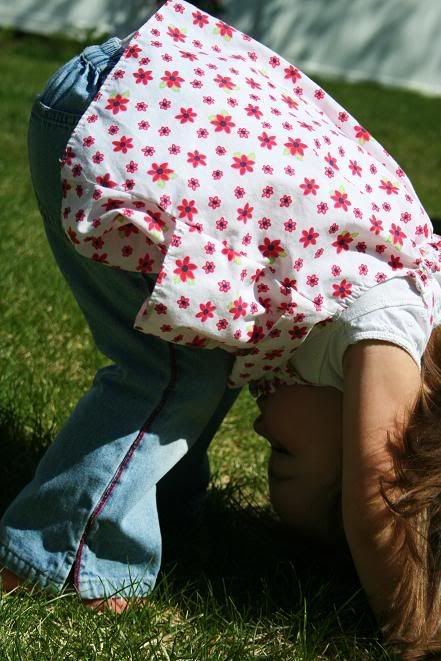 This is for sure one crazy girl.
She seems to be obbessed with Curious George.
When she gets hurt she says 'George hurt!' Poor George is being blamed for hurting her!
And the other day she was busted coloring a screen to a window in Ashlyn's room with some of Ashlyn's play make-up. When we scolded her and told her no she started crying and saying 'George do! George do!'
Oh dear. Now poor George is taking the blame for her misbehavior too!
I am grateful for each unique personality of my children.