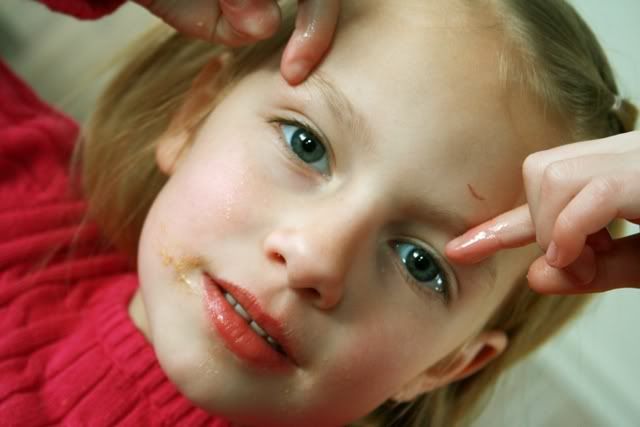 ....and you crunch them, you crunch them. Peanut, peanut butter, and Jelly! This is my little peanut butter queen. I love how she still get that gooey peanut butter on her cute cheeks everytime she eats a sandwhich. I am grateful that she loves those sandwhiches as much as me.
Don't ask me what she is doing with her hands....I think she is just being silly.
Oh and I wanted to try out that whole photobucket uploading to here thing...that's why the picture is bigger....has anyone else used Photobucket? I don't like that it takes you to the photobucket website when you click on the picture....anyone know how to fix that?